About Aliens
2015 12 15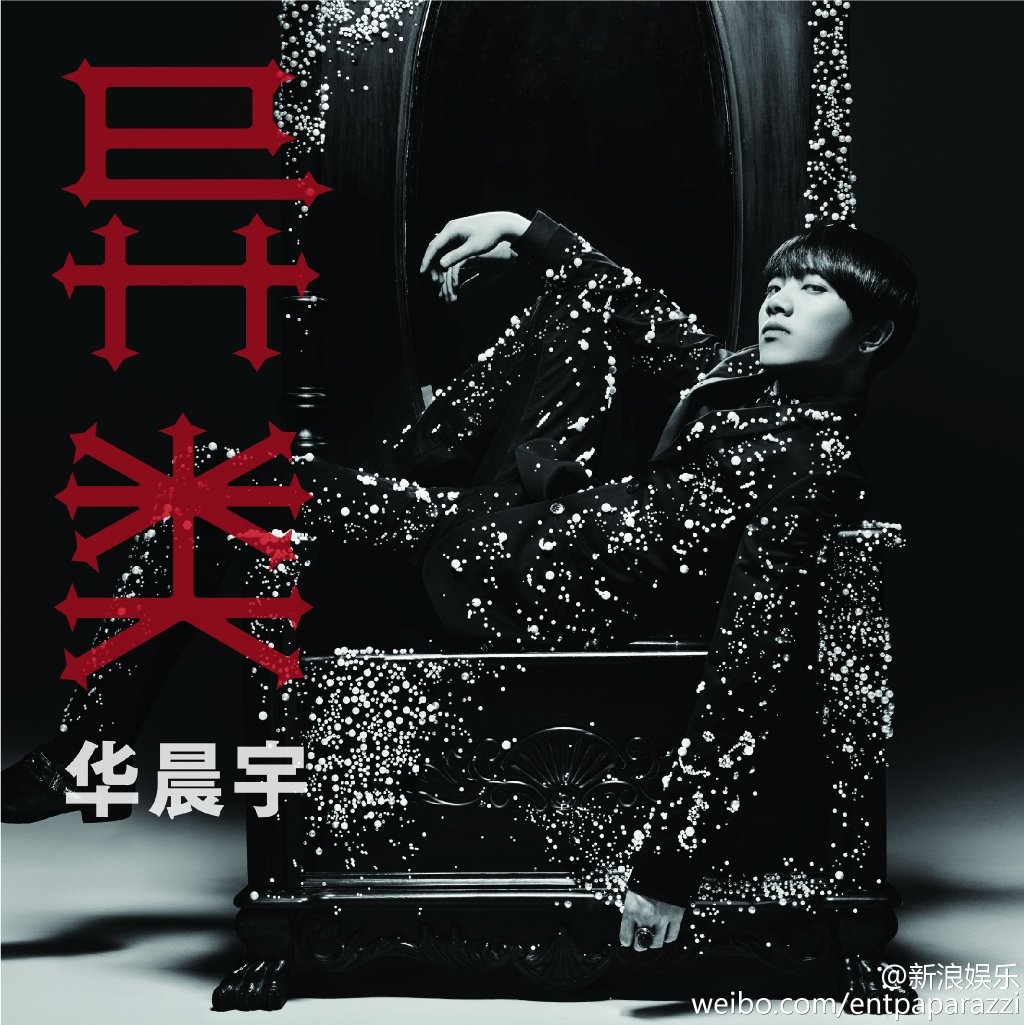 "Alien" is Hua Chenyu's second album, with 11 songs in total, 7 songs were composed by himself, including the song Alien, which is regarded by Hua Chenyu, the best representative of himself. The album itself, like its name, highlights Hua Chenyu's dominant side, to show off a magnified Hua Chenyu, in contrast to his first album focusing on insignificant of the individual. This album is also packed with pop, rock, classical, hard core rap… If you're a fan of Chinese music, you'll become more open-minded because of this album.
Apart from 7 songs that Hua Chenyu composed himself, the selecting of the rest of the songs in the album took 7 months. 100 fans were invited to participate in the recording of rock&roll song "I don't care", in order to present the song with richly layered sound effect. "Alien" gives us the feeling of lifting up the heavyweight with ease. The music style seems to be "alien", but in fact, calmer, sober, yet with more restless singing aimed for this era. It not only meets the 80s' hearts of desire for redbellies, but also fulfil the 90s' crabbed, meek mood. The album is diverse in styles, with rich and varied beats, like fun and soothing teases that divide the musical rhythms among different genres.
The album producer is Bernard Zheng, who has been collaborate with Hua Chenyu from the first album to this second album, and their collaborations have become more and more smooth. The renowned master mixer Ken Lewis conducted mixing for some of the songs, and the top master processing engineer Joe LaPorta participated in the album master program.This album is indeed well made with a veritable master production line-up. On March 28, 2016, "Alien" won the Concept Album of the Year Award at 23rd Chinese Top 10 Music Awards, and on March 29, 2016, Annual Album of the Year at KU music Asia awards.
华晨宇的第二张专辑,其中七首歌是华晨宇自己写的,包括专辑同名歌曲《异类》他认为这首歌很能最能代表自己。专辑与它的名字一样,主要凸显霸气的一面。相较于第一张专辑注重于个人渺小的一面,这张专辑就是放大的华晨宇。
专辑包含了Pop、摇滚、古典、硬核说唱……如果你是习惯听华语音乐的歌迷,你会因为这张专辑而更变得耳界开阔。
专辑选歌历时7个月,华晨宇创作了其中7首。摇滚风格的《我管你》邀请了100位歌迷到现场参与录音,呈现出颇具层次的听觉感受.《异类》做到了举重若轻的效果,音乐风格看似"异类",其实比旁人更冷静、更清醒,也更躁动地唱给这个时代,既满足了80后渴望叛逆的内心,也填补了90后期盼乖张、温顺的情绪。
这张专辑风格多样,处处是丰盈多变的节拍,像是趣味舒缓的逗点,分割出不同风格之间的音乐节奏。专辑的制作人郑楠,从华晨宇个人第一张专辑合作到第二张,两人的合作愈渐融洽。部分歌曲的混音邀请了美国混音师ken lewis做缩混,专辑MASTER工程则请到了美国母带处理工程师Joe LaPorta。可见此次唱片,精工细作,是名副其实的大师级制作阵容。
2016年3月28日,《异类》获第23届东方风云榜年度概念专辑奖,3月29日,获2016酷音乐亚洲盛典年度最佳专辑奖。
---
1 I Don't Care / 我管你
2 King and Beggar / 国王与乞丐
3 Aliens / 异类
4 Antonym / 反义词
5 The Mayfly / 蜉蝣
6 Salt of the Earth / 地球之盐
7 To My Future Child / 写给未来的孩子
8 Escape from the Utopia / 逃离乌托邦
9 The World Is a Zoo / 世界是个动物园
10 The Mask / 变相怪杰
11 The Sorrowful Giant / 忧伤的巨人
Hua Chenyu Album H Interview
華晨宇第二張專輯採訪