The Mayfly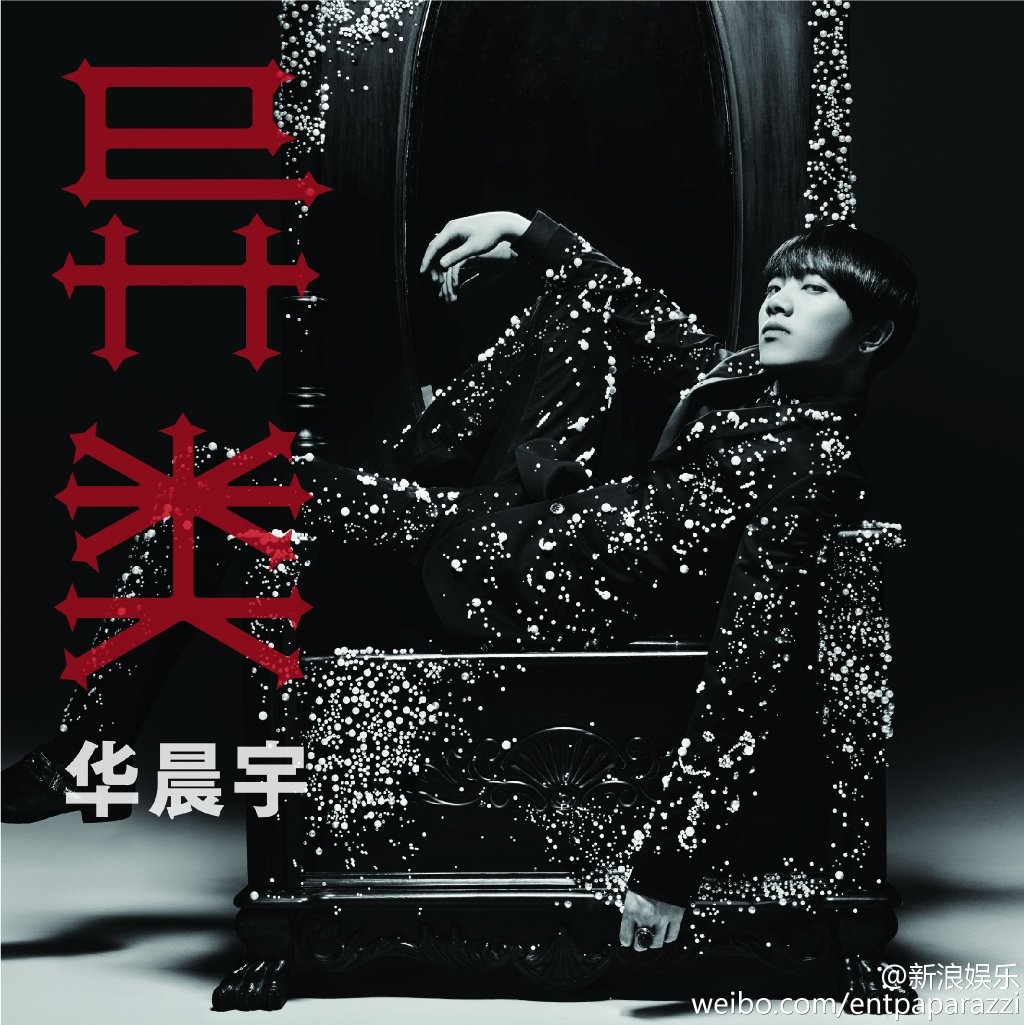 《蜉蝣》是华晨宇为专辑《异类》写的第二首歌,这首歌源于一个夜晚,华晨宇把自己关在封闭的房间,拉严窗帘,潜心写就。
词人代岳东在聆听歌曲小样的时候,被深深地吸引。歌曲的旋律像虫洞般,让他陷入其中。这种感觉让他联想到了蜉蝣。蜉蝣是最原始的有翅昆虫之一,寿命很短,仅一天而已。但它在这短短的生命中,绽放了最绚烂的光彩。人生就像蜉蝣般短暂,珍惜当下拥有的每一刻,才是最重要的,于是代岳东决定以"蜉蝣"这一微小生物为概念,来进行创作。为了给这首歌曲填词,代岳东还推掉其他的约稿。
编曲人郑楠听到歌曲小样后,第一理解到的画面是下雨前压抑的空间和孤独,因此特意将电子多加一些,注入电子效果的钢琴,并保留一个弦乐的滞留音。
2016年该歌曲获得亚洲新歌榜年度盛典"年度十大金曲奖"
"Mayfly" is composed by Hua Chenyu, and lyrics by Dai Yuedong, the song won the "Top 10 Golden Song of the Year" at the Annual Asian Song Charts Awards in 2016. The song was written at a night when Hua Chenyu locked himself in a small room.
The lyricist Yuedong, was deeply attracted into the melody like trapped into a wormhole, when he was listening to the demon. This feeling reminded him of the Mayfly.
Mayfly is one of the most primitive winged insects, with a short life span of only one day. But in this short life, it can bloom into the most brilliant glory, which make us human being realised that cherish every moment of the present, is the most important thing. The lyricist then decided to use "Mayfly" this small creature as a concept, to create this song.
When the arranger Bernard Zheng heard the demon, his first imagination was the pent-up space and loneliness before the rain, so he added more electronic sound with electronic effects of the piano, and retain the residual sound from a string.
---
《The Mayfly》Mars Concert Official 20180908
华晨宇演唱会《蜉蝣》
《The Mayfly》String Arrangement version Mars Concert 2019
华晨宇《蜉蝣》弦乐编曲
Lyrics:
《The Mayfly》 蜉蝣 Composer: Hua Chenyu Lyricist: Dai Yuedong Arranger: Bernard Zheng My freedom is shot down from the sky My soul is soaked in the sea Stranded on a lone island I'm left with only the will to survive It's far It's far away Sleeping in the dark of the night, I'm still anxious Hiding behind the clamor, I still feel lonely In the vast universe I'm as insignificant as a mayfly It's far It's far away Woo~ wo~~ Woo~ wo~~ Woo~ wo~~ It's far It's far away It turns out that this heart is too fragile To heed the restlessness of the subconscious My memories are too heavy I wander counterclockwise along time It's far It's far away It's far It's far away Woo~ wo~~ Woo~ wo~~ Woo~ wo~~ It's far It's far away It's far It's far away This is not me Why is there still impulse behind my silence? Watching the pouring rain Listening to the roaring wind I struggle like mad to break free This is not me Who wants to live under threat? Even if I'm caught up in a vortex I don't bow my head It's far It's far away I will never bow my head It's far It's far away Woo~ wo~~ Woo~ wo~~ Woo~ wo~~ It's far It's far away It's far It's far away Translated by Hua Chenyu English Subs