Bullfight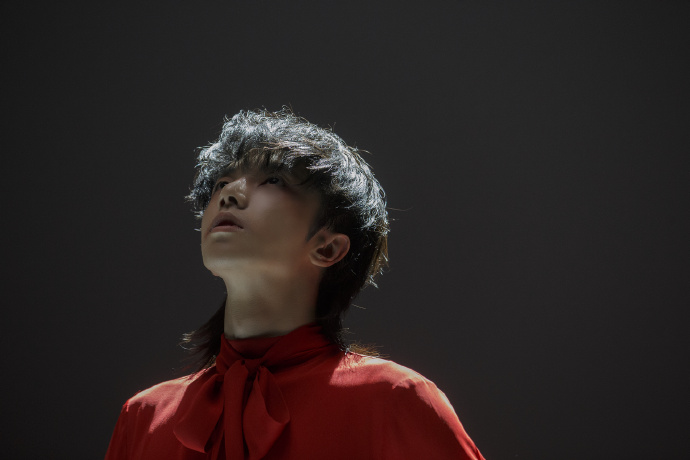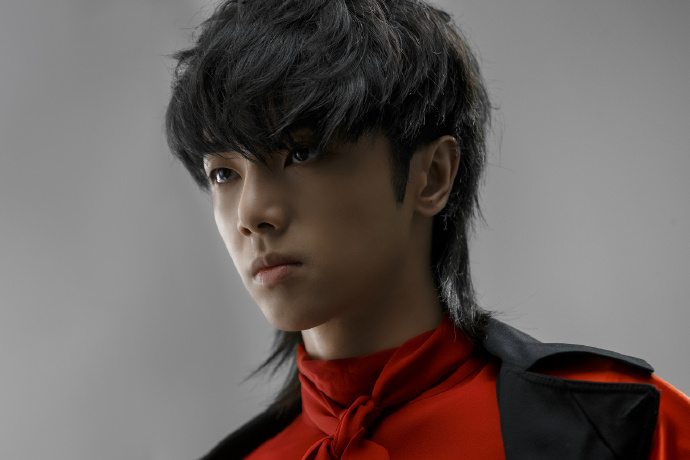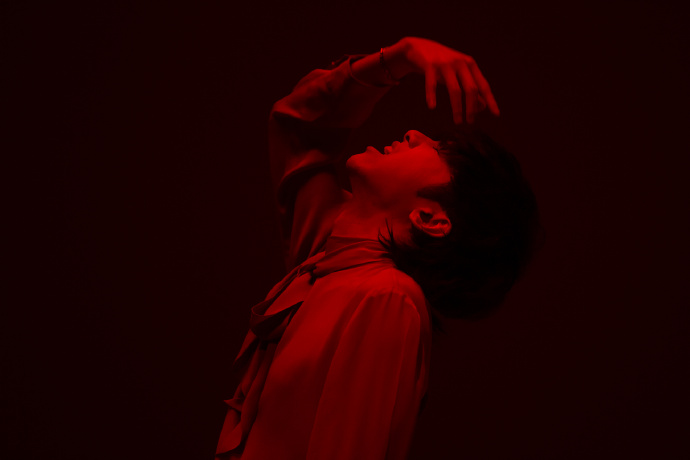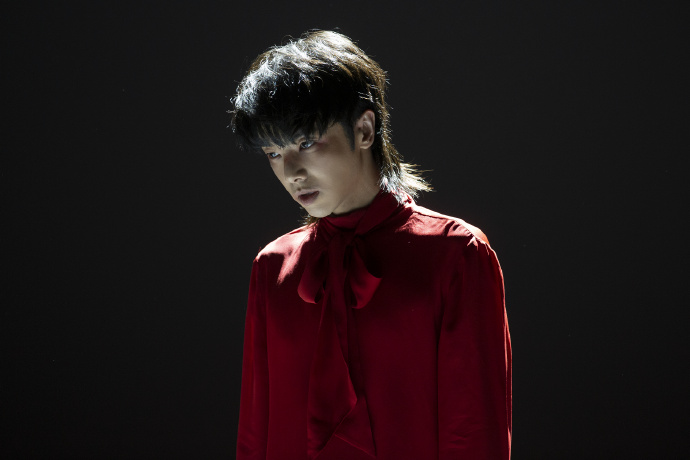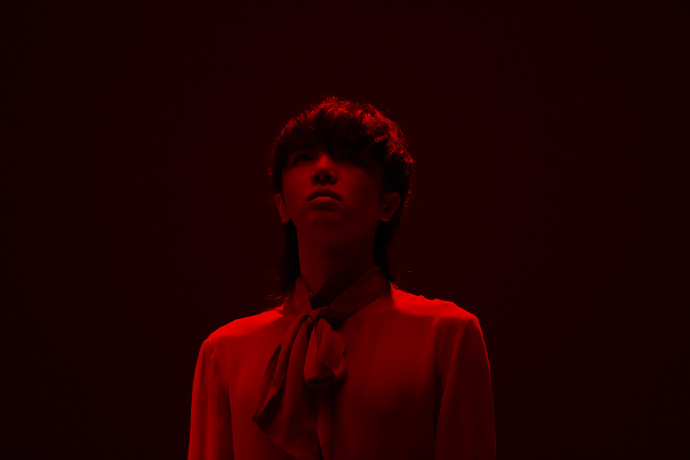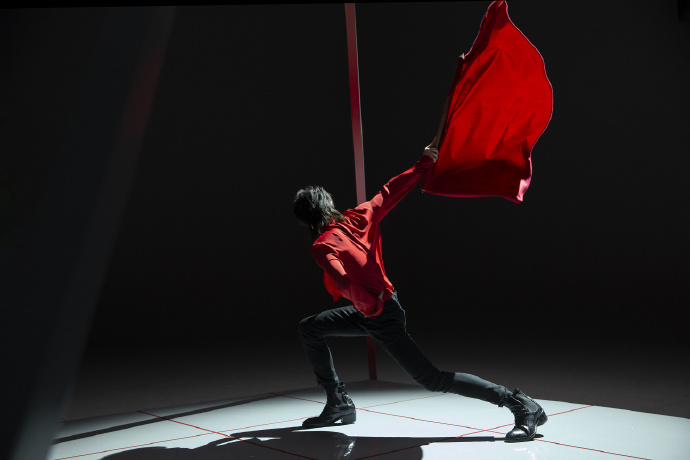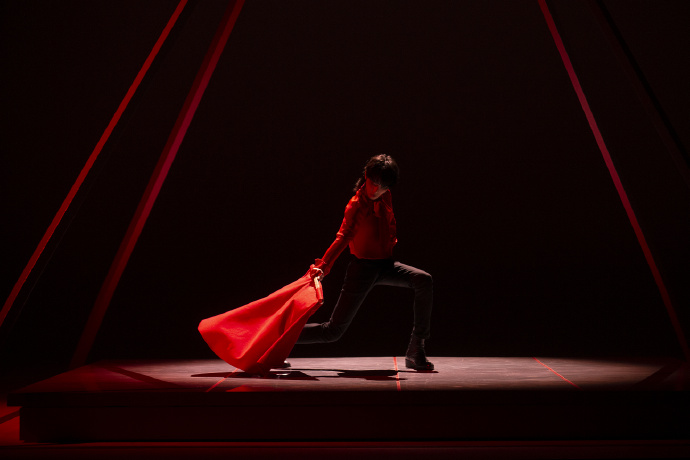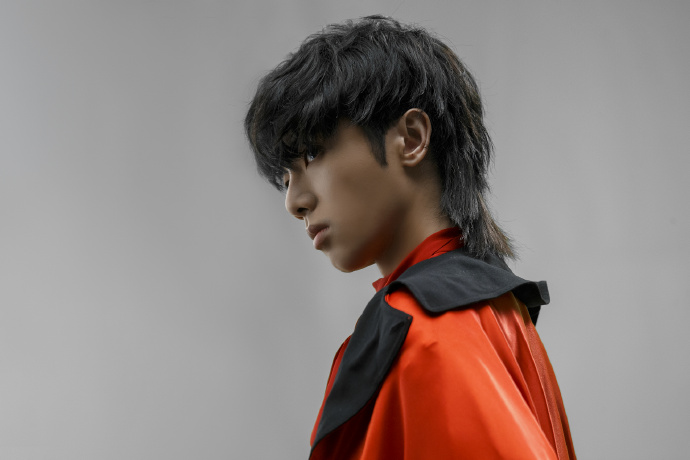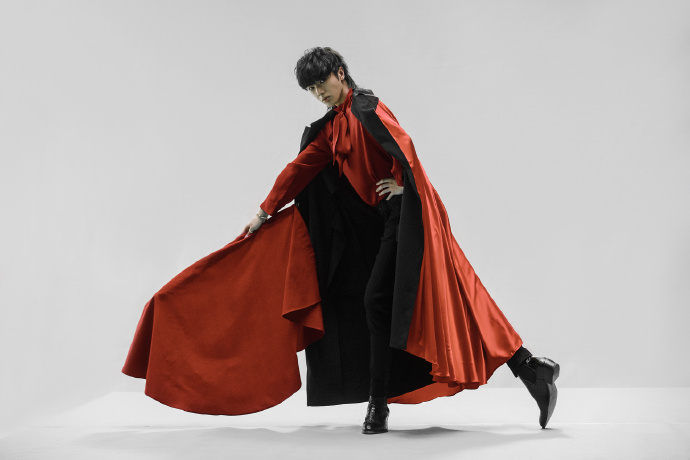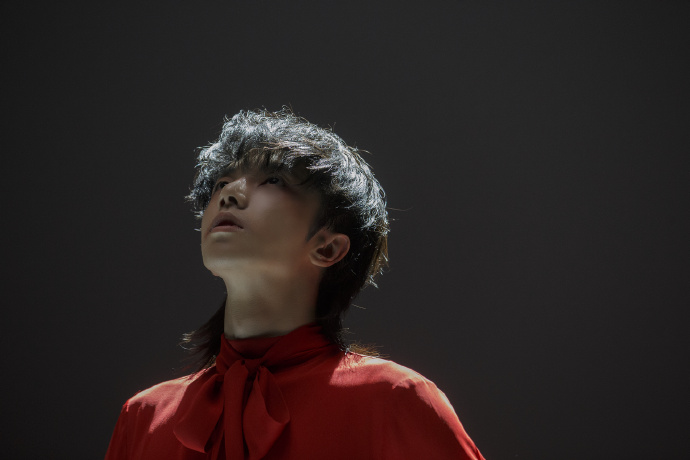 As a hard-hitting track in Hua Chenyu's fourth solo album "NEW WORLD", expresses a unique perspective on the debate of mankind's relationship with nature and the awe and respect towards the vigorous tenacity of life. and a discussion of the relationship between man and nature and awe of life and natural forces with a different philosophical perspective. This is a song that portrays the philosophical complexion of recurrent natural forces and a song that conveys encompassing love towards all life.
His writing of is the longest period Hua Chenyu had taken to compose a song. It took an entire month in alternating bursts of intense composing at the piano and long periods of rest and clearing of his mind. The lyrics describe the barbarity of mankind in contrast with the pureness of an untamed soul. The bullfighter uses a spear to pierce the flesh of the bull to enrage and incite its feral attacks and in the end, kills it thereby demonstrating the superiority and nobleness of humanity. To Hua Chenyu, "Bullfight" is a sorrowful struggle with no winner. Whichever side that wins, bullfighter or bull, the other faces death. The song utilizes brutal satire to invoke introspection on life itself condensed into a Bullfight scene, and at the end gives us his answer: "Following our kind nature -- the last pride and chance for the victory of mankind" in hopes of reawakening and resonating with the listeners' inherent propensity for kindness.
The MV of is envisioned by Hua Chenyu and presented in a combination of CG and animation. At the shooting site of the MV, there is only Hua Chenyu acting on his lonesome, using his immersive imagination to achieve the actions and atmosphere required by the director. To convincingly act as a bullfighter, the director arranged for a Spanish coach to teach Hua Chenyu the professional moves of a bullfighter and guide his pose and movements in "Bullfight" scenes. Hua Chenyu was an eager and quick learner, and sweat and grinding hard work went behind every simple flick of the red cloth.
作为华晨宇第四张个人专辑《新世界NEW WORLD》的终极主打歌,<斗牛> 用一份不一样的哲思视角,表达了对人与自然关系的探讨,对生命与自然力量的敬畏。这是一首描绘自然的仪式感,传达包容与大爱的歌。
〈斗牛〉创作期耗时一个月,是华晨宇写过最久的歌曲;歌词描写人类的恶,为了刺激动物的野性,斗牛士用长矛惹怒公牛,借此衬托出人类的高贵。在他的想法中,「斗牛」是一件挣扎与悲伤的事,不管哪一方获胜,另一面都可能面临死亡,整首歌他用讽刺和反省的角度切入,并在最后给出「性向善,才是人类的骄傲和胜算」的答案,希望唤醒听众内心的情感共鸣和善良。
新歌MV以结合CG和动画的方式呈现,拍摄现场只有华晨宇一人配合导演的指令和空气对戏,为了让他变身帅气的斗牛士,导演安排西班牙教练到拍摄现场指导他的斗牛肢体动作,看似轻松随手挥舞着手上的红布,但他练习不久就开始冒汗,不过学力惊人的他很快就上手,并靠着想像力达成导演给予的任务。
---
《Bullfight》MV Behind the Scenes
华晨宇 斗牛MV拍攝花絮
---
《Bullfight》Official MV
华晨宇 斗牛
---
《Bullfight》2020 Tmall Double 11 Gala ll Official Video + Fancam Audio
华晨宇《斗牛》天猫双11狂欢夜
---
《Bullfight》Mars Concert 20180908
---
《Bullfight》Singer 2020 Official Video
华晨宇 斗牛 歌手2020
---
《Bullfight》Hua Chenyu Guest Singer @ Go Fighting S5 EP13 20190804
华晨宇 斗牛 《极限挑战5》EP13
---
Lyrics:
《Bullfight》 斗牛 Composer: Hua Chenyu Lyricist: Pei Yu Arranged by: Bernard Zheng and Hua Chenyu Producer: Bernard Zheng Follow Follow Hey Bullfighters parade in In the name of the fighters The chivalry of the señores never dies The magnificence of Iberia The air has been shredded under the scorching sun Tens of thousands of people dance and celebrate Triumph on the battlefield for the trophy Concealed strategies are valued MER~Follow us MER~ Follow Follow Hey Whom are you waiting for? Please get the bull ready to enter the ring Solemnly and sacredly they pay mutual respect Straightening their posture they then bow to each other Golden embroidery on red silk suits Undeterred bravery shining through their silhouetted profiles Trumpets suddenly blast The arena is filled with swirling dust MER~Follow us MER~ Taunted all around the field, it runs endlessly After a few rounds of battle, dominance radiates The picador gallops in to the rhythm of the beat MER~Follow us MER~ The back is pierced and veins burst open The enraged bull is as ferocious as a demon The banderillero plants in the banderillas MER~Follow us MER~ Repeat the Verónica (Verónica = A Bullfight move) Wildness bares the purity of the soul or its recklessness After nurturing the original sin the very same hands now seek to destroy it Follow Follow Hey Heads held high A full-frontal thrust with all his might till its heart stops beating and it collapses A sword with a crosspiece is readied should a last blow be necessary Mixed with the aftertaste of the feast there are no tears in the pools of blood The bull is dragged back by a flower-adorned cart Savagery on full display MER~Follow us MER~ Follow Follow Hey Wide smiles Reveling in the smell of the carcass white handkerchiefs, fervently waved, fill the air The bull's ears are carried by the matadors The best one passes under the Prince's Gate It turns out that he has been chasing after this his entire life Pay tribute to and respect all lives regardless of stature MER~Follow us MER~ Taunted all around the field, it runs endlessly After a few rounds of battle, dominance radiates The picador gallops into the rhythm of the beat MER~Follow us MER~ The back is pierced and veins burst open The enraged bull is as ferocious as a demon The banderillero plants in the banderillas MER~Follow us MER~ Repeat the Verónica Wildness bares the purity of the soul or its recklessness After nurturing the original sin the very same hands now seek to destroy it Wildness bares the purity of the soul or its recklessness Wildness bares the purity of the soul or its recklessness Wildness bares the purity of the soul or its recklessness Wildness bares the purity of the soul or its recklessness Watch closely -- Men are scattering under the magnifying glass Nature and humankind are not in balance Prejudice makes the decisions Dangers are set in the future -- For every splash of hot blood here Nerves tingle as anticipated after that electrifying moment Satisfaction is only found in the blood boiling within Dream-like illusions build the palace of art Where beauty and cruelty merge as one there lies a norm inseparable from aesthetics If they are swapped none can enter the swirling mind of an artist There is only half a chance to tame the bold and powerful To gauge how piercing our screams are How risky the bearable level of decibels is in this man-made world Like an electric shock -- a reverberation of dopamine secretion Placed in every single detail Hailed by millions Life hanging by a thread Too chaotic Life is meant to cycle Praying for the devil's demise Imagining serenity and calm Following our kind nature -- it's the last pride and chance for the victory of mankind Translated by Hua Chenyu English Subs