1013-1014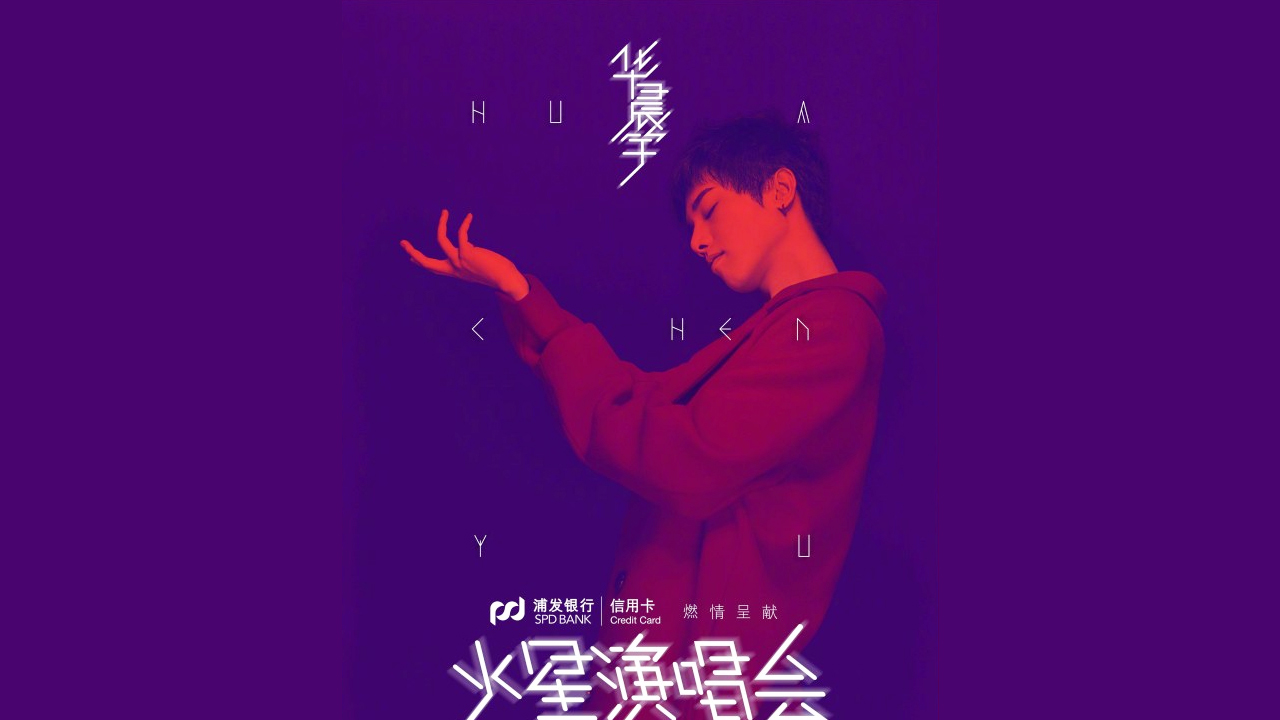 2017 Mars Concert was held on October 13 and 14 in Beijing Cadillac Arena. Come see someone you like to sing your favorite song.
Speaking of the origin of the "13th, 14th" date, Hua Chenyu said shyly: "It means a lifetime promise, I'm a little embarrassed to say that, but we also worked very hard to get these two days."
Never care what other people's opinions, just listen to your own heart; never care other people's thoughts to judge your own world; I don't care what you think, I exaggerate my own world!
来看你喜欢的人唱你喜欢的歌吧。
提起"13日、14日"这个日期由来,华晨宇有些害羞地说:"就是一生一世嘛,我有点不好意思说,但我们也是很努力的,才争取到了这两天。"
从不用别人的嘴巴来听自己的内心;从不用别人的耳朵来看自己的世界;我管你什么想法,我的世界我来浮夸!
《Trailer》Hua Chenyu Mars Concert 2017
---
《Full Version》Hua Chenyu Mars Concert 20171013
完整版华晨宇火星演唱会
---
《Full Version》Hua Chenyu Mars Concert 20171014
完整版华晨宇火星演唱会
---
《Qi-Tian》
齐天 华晨宇火星演唱会
---
《IQ250》Hua Chenyu Mars Concert 20171014
智商250 华晨宇火星演唱会
---
《Let You Go" + Backup Band Solo》Hua Chenyu Mars Concert 20171014
华晨宇火星演唱会
---
《Ashes from Fireworks》Hua Chenyu Mars Concert 20171014
烟火里的尘埃 华晨宇火星演唱会
---
《Castle of Sky+Quasimodo's Gift+Flute》Hua Chenyu Mars Concert 20171014
天空之城+小卡西+长笛 华晨宇火星演唱会
---
《Giant Deer》Hua Chenyu Mars Concert 20171014
巨鹿 华晨宇鳥巢火星演唱会
---
《The Mask》Hua Chenyu Mars Concert 20171014
变相怪杰 华晨宇火星演唱会
---
《Candle "demo"》Hua Chenyu Mars Concert 20171014
蠟燭 华晨宇火星演唱会
---
《Escape from Utopia》Hua Chenyu Mars Concert 20171014
逃离乌托邦 华晨宇火星演唱会
---
《Here We Are》Hua Chenyu Mars Concert 20171014
Here We Are 华晨宇火星演唱会
---
《Seek》Hua Chenyu Mars Concert 20171014
寻 华晨宇火星演唱会
---
《I'm Boring》Hua Chenyu Mars Concert 20171014
無聊人 华晨宇火星演唱会
---
《King and Beggar》Hua Chenyu Mars Concert 20171014
國王與乞丐 华晨宇火星演唱会